Original Products
UV Protect SP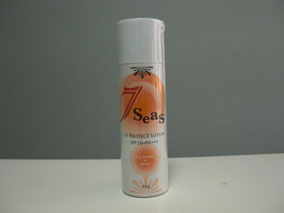 Spray type UV protect SPF50+PA+++
You can use this product to wear sun block on your make up.

■Airy powder combination not to be sticky!     
■The silky finish that the skin can takes a deep breath        
■Quick-drying without white float and stickiness         
■SPF50+PA +++
■UV ※ citron ceramide combination
■Water proof which is strong in sweat
H 146mm x W 40mm x D 40mm, 60g
Retail price 1,260JPY (Tax included)
Aqua Nail Clear Coat

With one article, triple functions
1.The super fast-dry topcoat which is kind and not stinking to the nail.
2.Basecoat of the super smooth touch that it is easy to paint.
3.The nail care coat which supplies humidity to scarfskin and nail.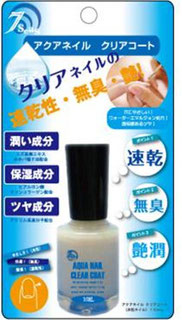 ■Organic solvent-free (ethyl acetate, butyl acetate, toluene, isopropanol)
■Nnitrocellulose and formaldehyde-free
H 130mm x W 70mm x D 28mm 10ml 46g
Retail price 1,260JPY (Tax included)
Inquire us about minimum order size, price, sample and other sales terms if you are interested in.